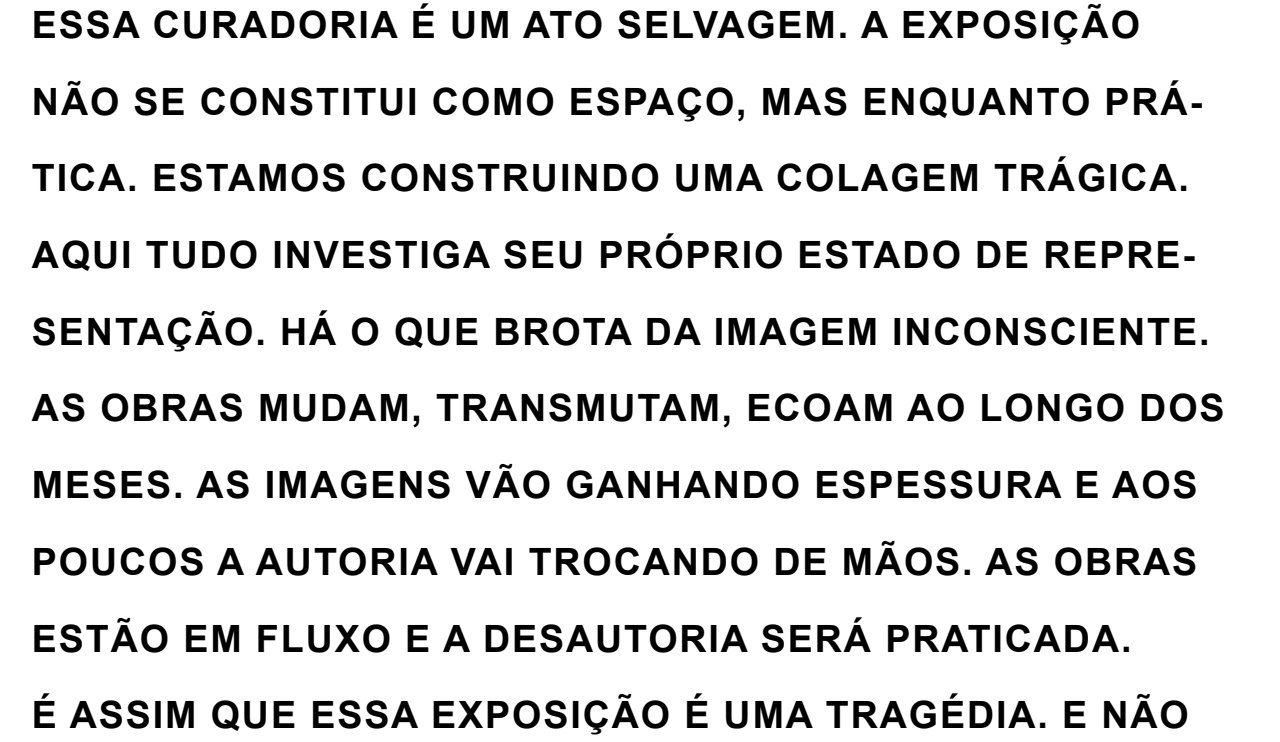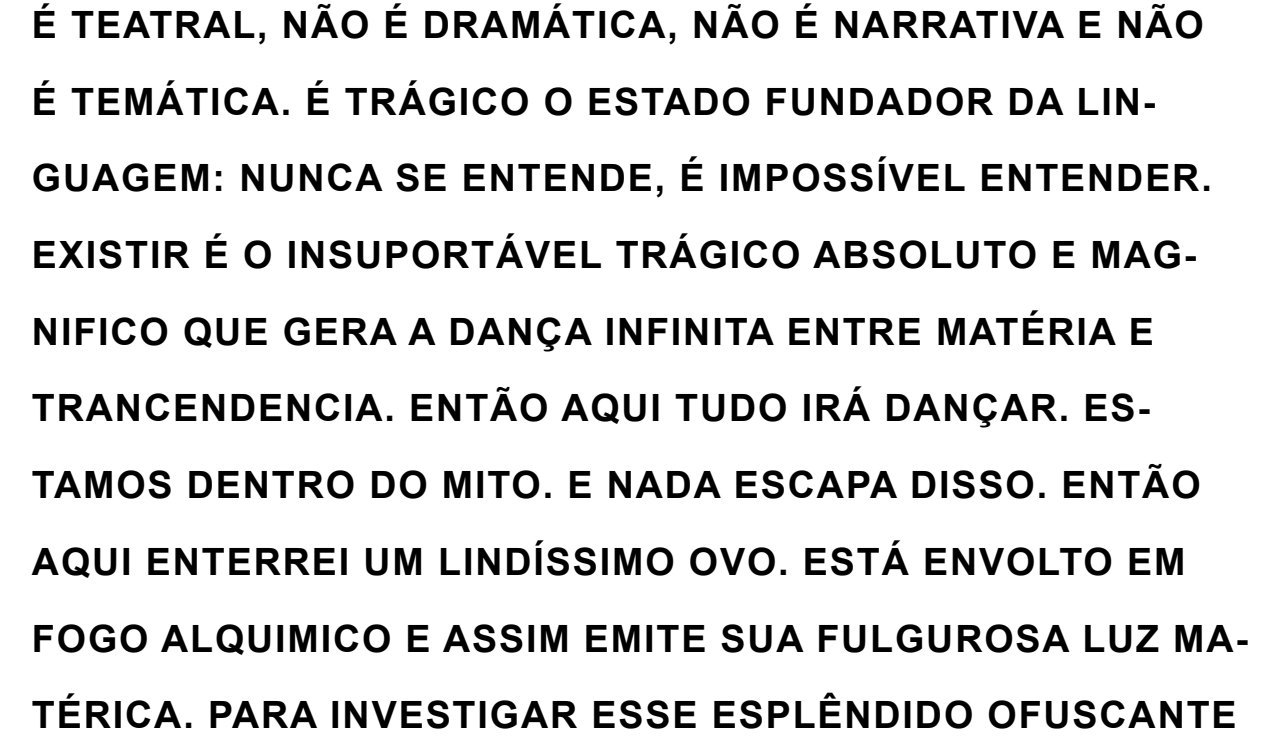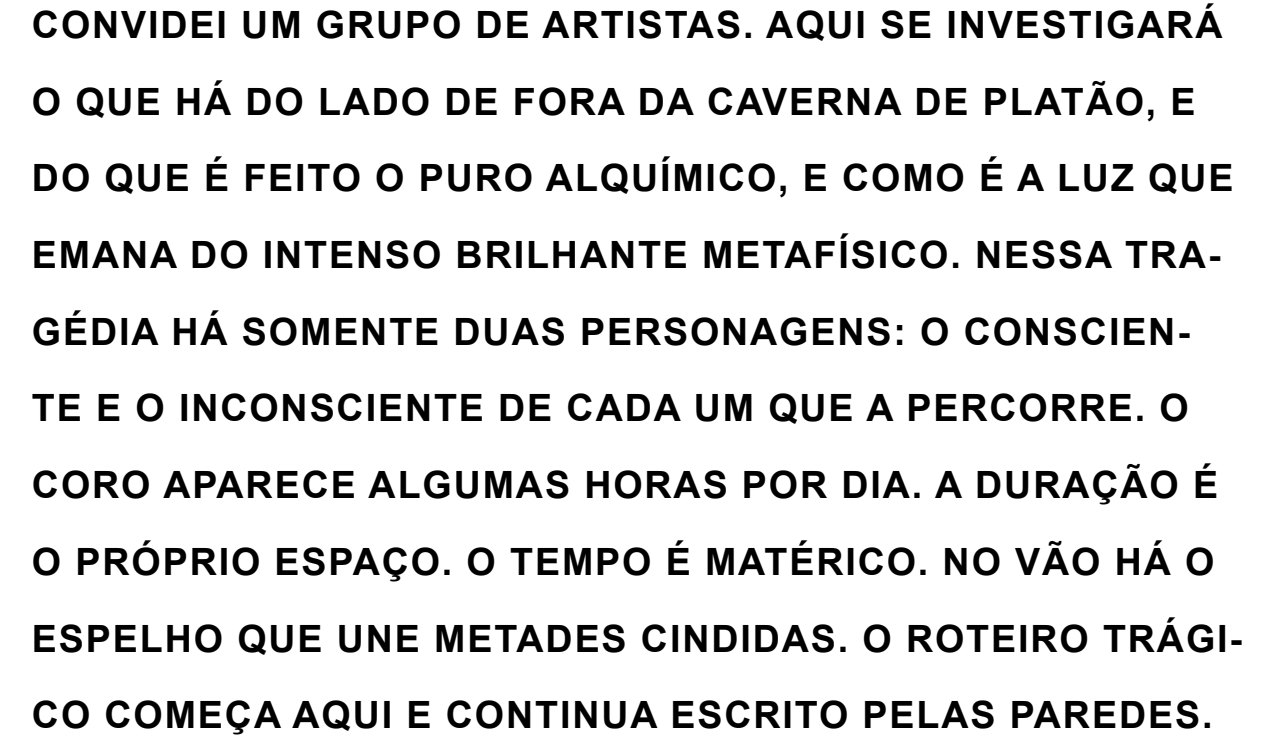 This curatorship is a wild act. The exhibition is not constituted as a space, but as a practice. We are constructing a tragic collage. Here everything investigates its own state of representation. There is a springing forth from the unconscious image. The works change, transmute, echo over the months. Images gain thickness and gradually authorship moves from hand to hand. The works are in a state of flow and de-authorship will be practiced.
This is what makes this exhibition a tragedy. It is neither theatrical nor dramatic nor narrative nor thematic. The founding state of language is tragic: we can not understand, understanding is impossible. Existing is the absolute magnificent unbearable tragic that gives rise to the infinite dance between matter and transcendence. So here everything is going to dance. We are inside the myth, and nothing escapes from this. So here I buried a truly beautiful egg. It is wrapped in alchemical fire and thus emits its intense material light. To investigate this splendid dazzling I invited a group of artists. Here we will investigate what is outside Plato's cave, what alchemical pureness is made of, and learn about the light that emanates from the intense metaphysical brilliance.
In this tragedy there are only two characters: the conscious and the unconscious of who moves through it. The chorus appears a few hours each day. The duration is the space itself. Matter constitutes time. In the empty heart of the space there is a mirror that unites the split halves. The tragic script begins here and continues written on the walls. – Sofia Borges, 2018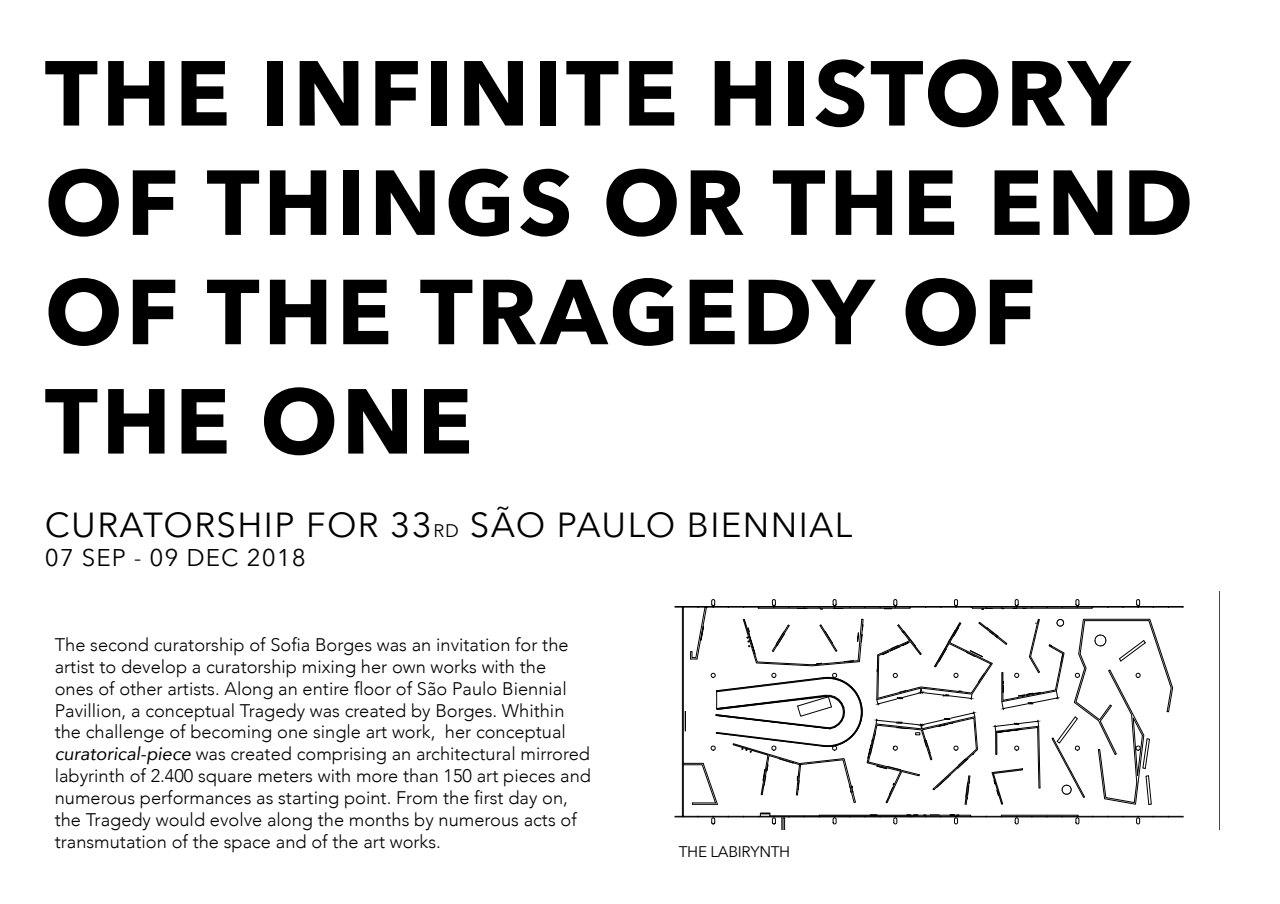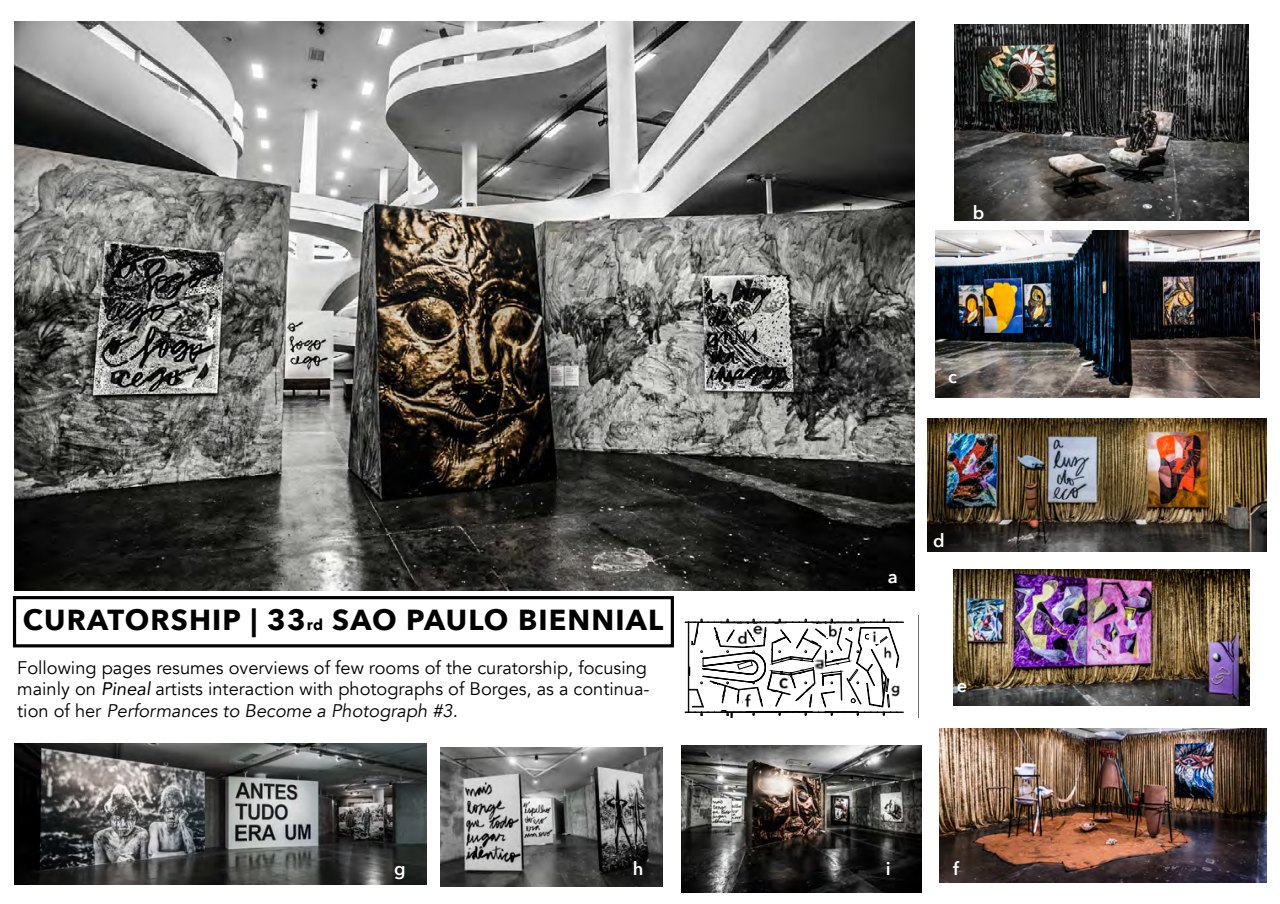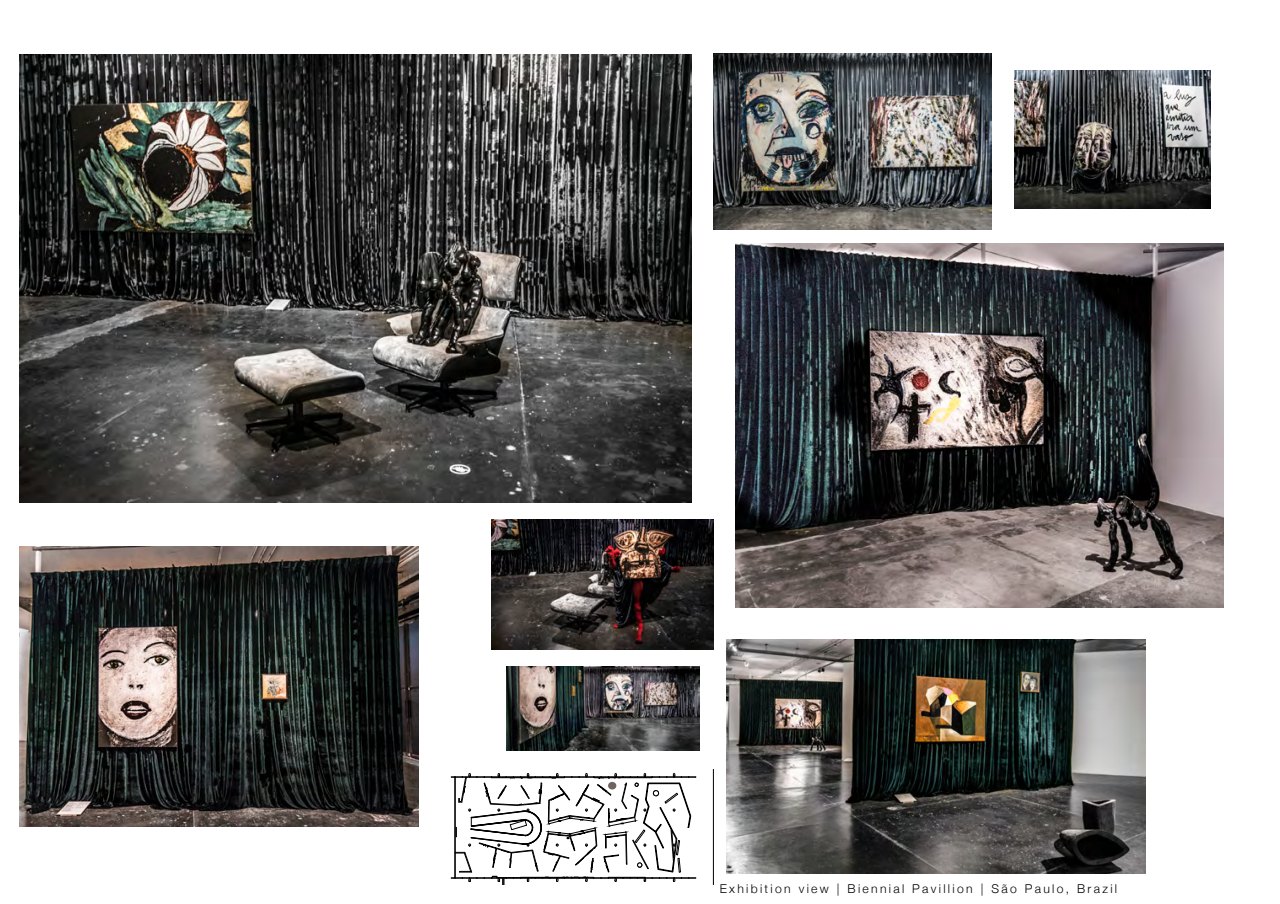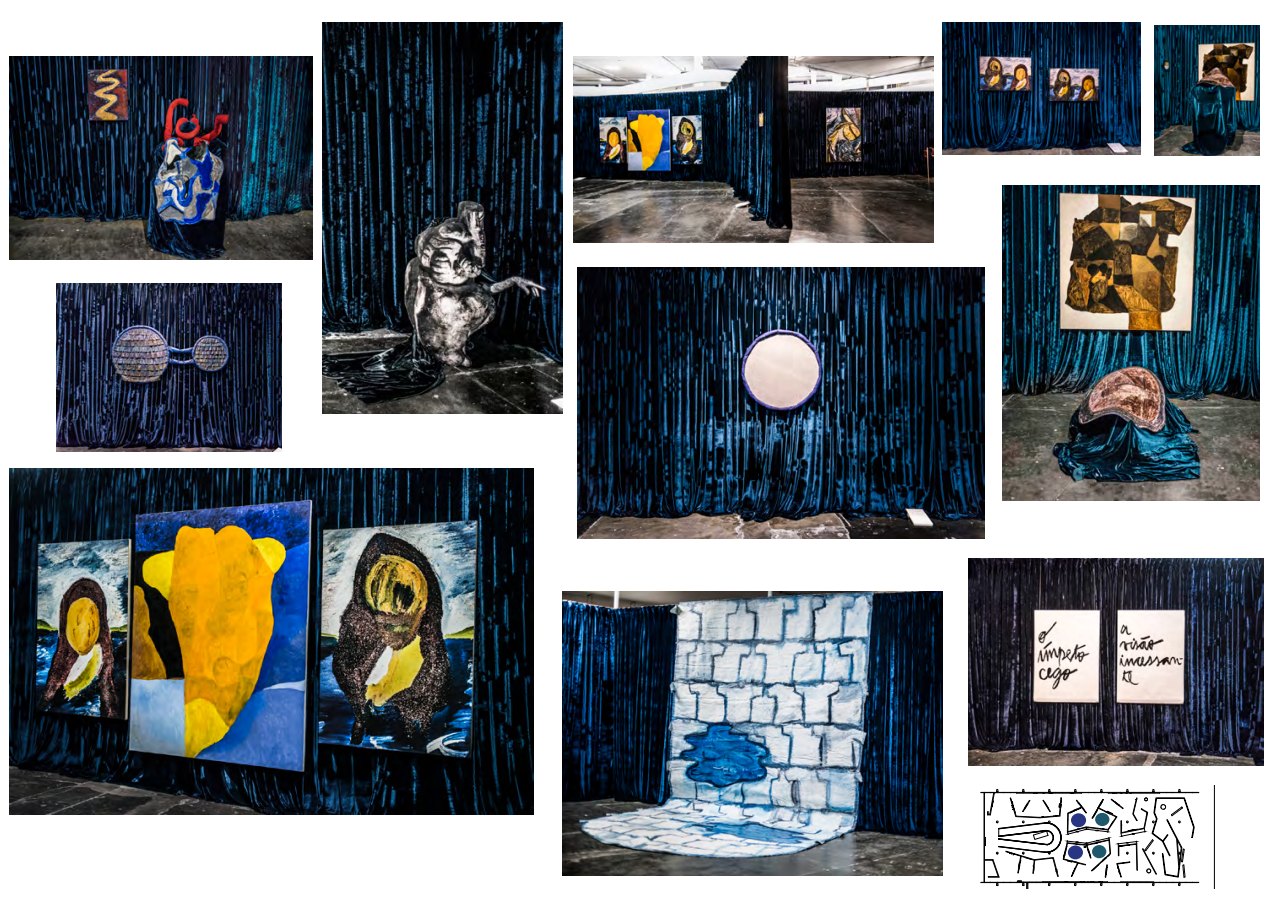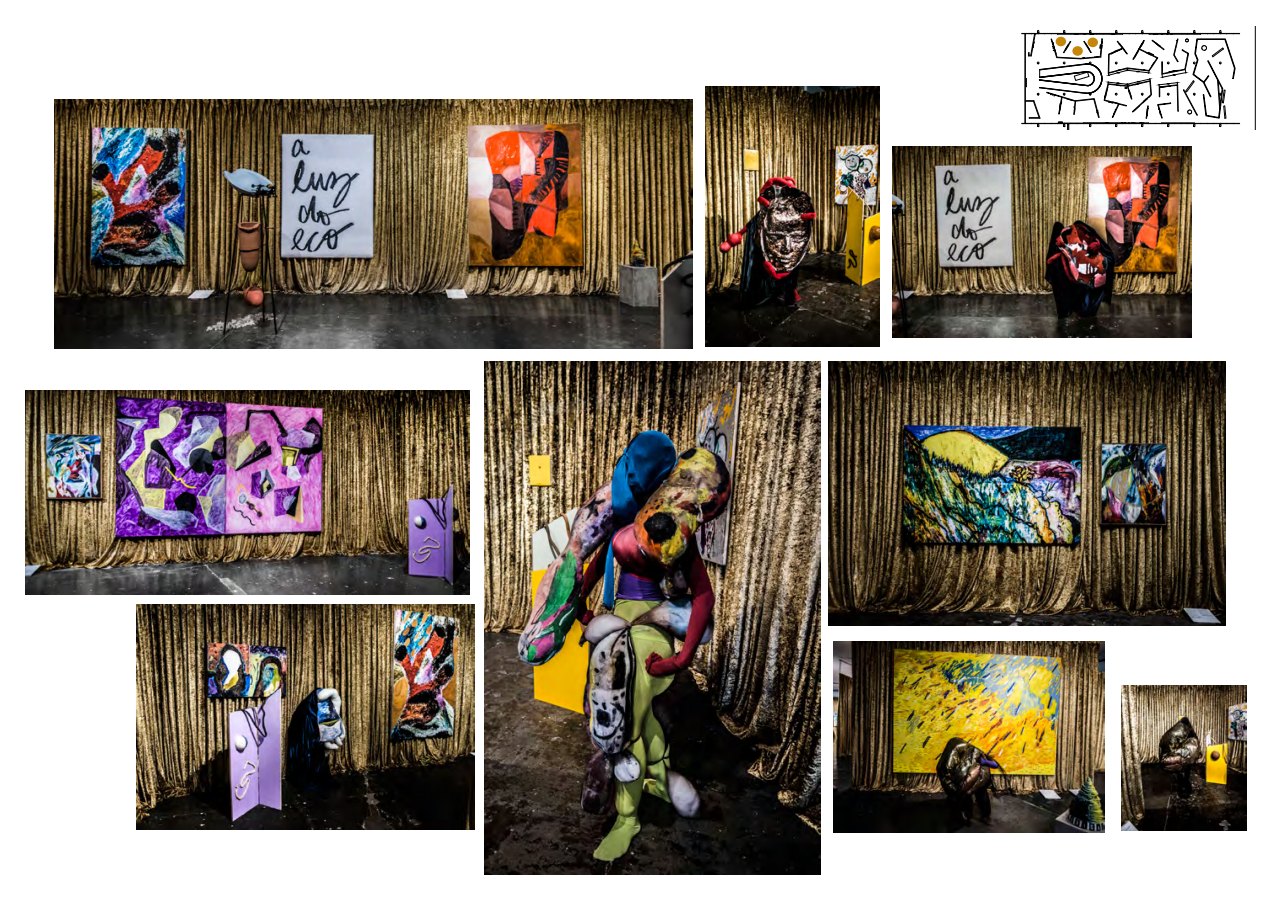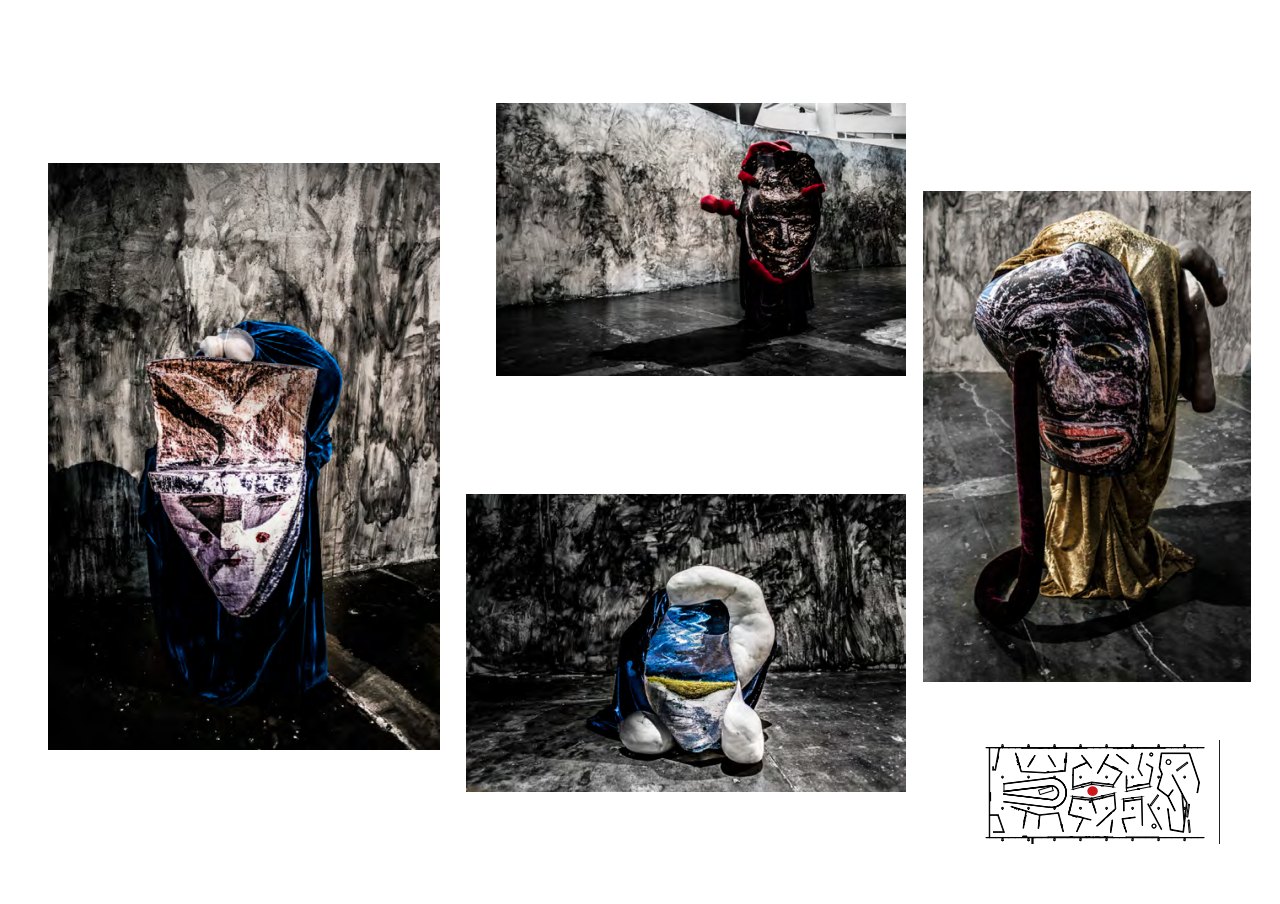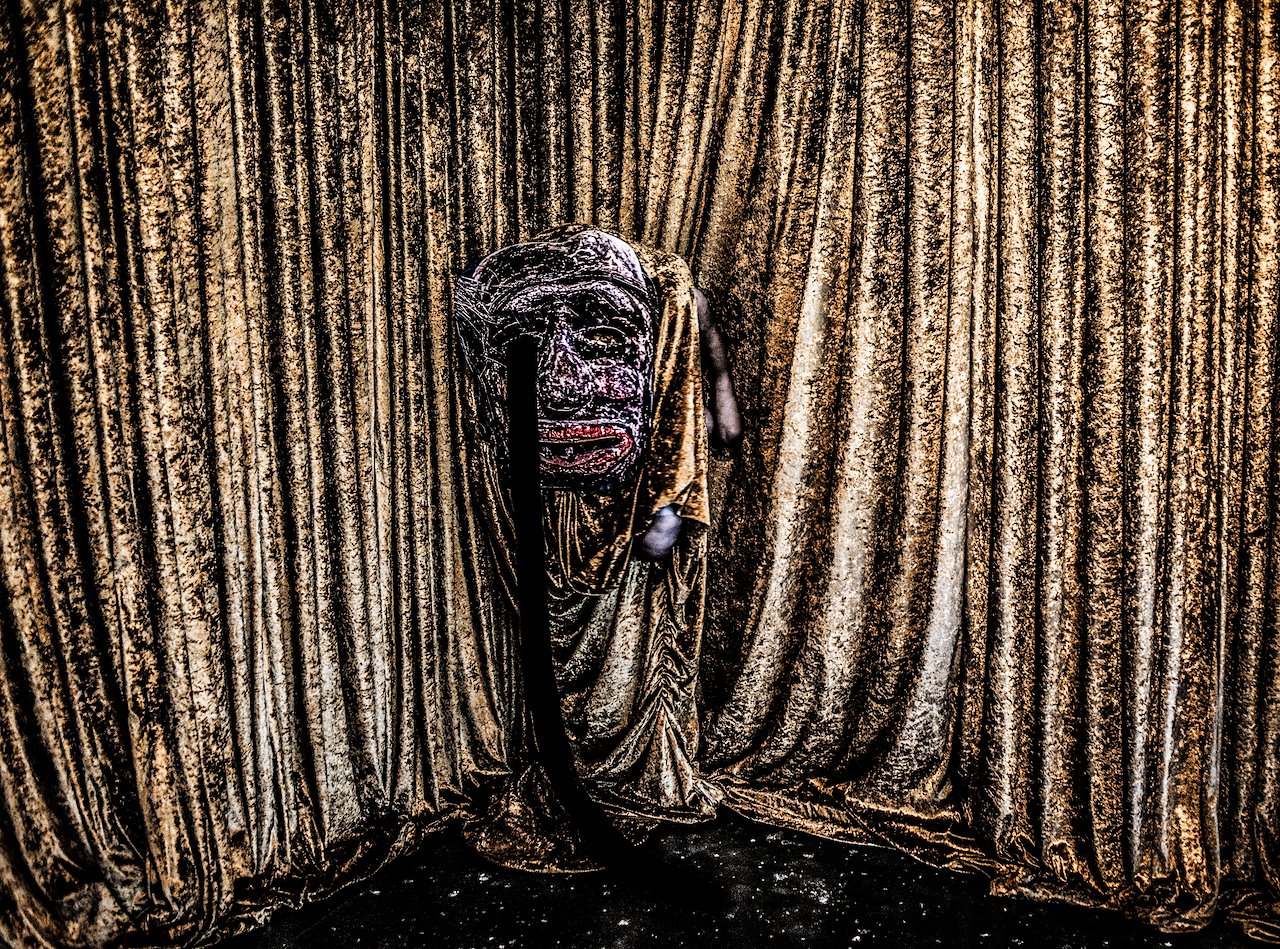 INVITED TO CURATE A SECTION OF THE 33rd SÃO PAULO BIENNIAL, SOFIA BORGES DEVELOPED AN INVESTIGATION ABOUT TRAGEDY. DUE TO EXTEND OF THE SHOW, COMPRISING 2.400 SQUARE METERS, AND THE AMOUNT OF ONGOING MODIFICATIONS / EXPERIMENTAL ACTS THAT IT HAPPENED ALONG THE 3 MONTHS, THERE IS UNTIL NOW NO SUFFICIENT PREVIEW SELECTION OF THE EXHIBITION – MORE TO BE UPDATED.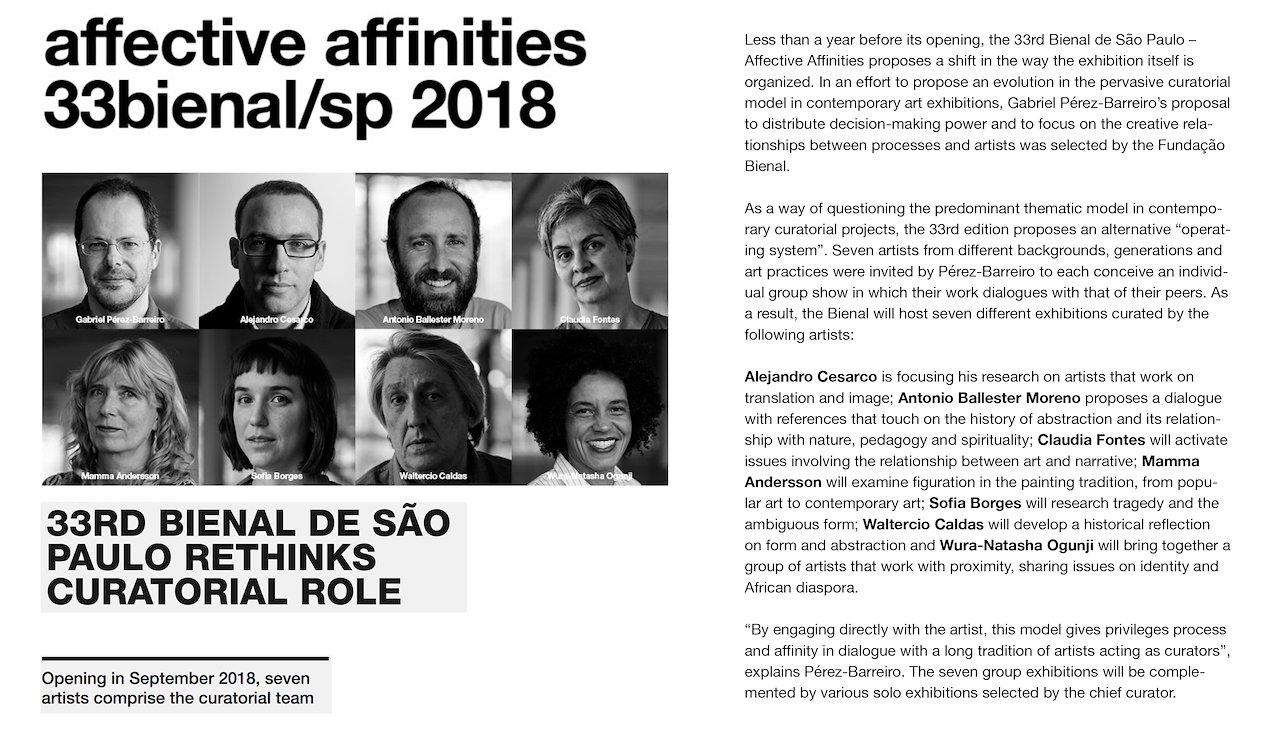 to learn more: http://www.bienal.org.br/post.php?i=4383